Paleo Pumpkin Protein Pancakes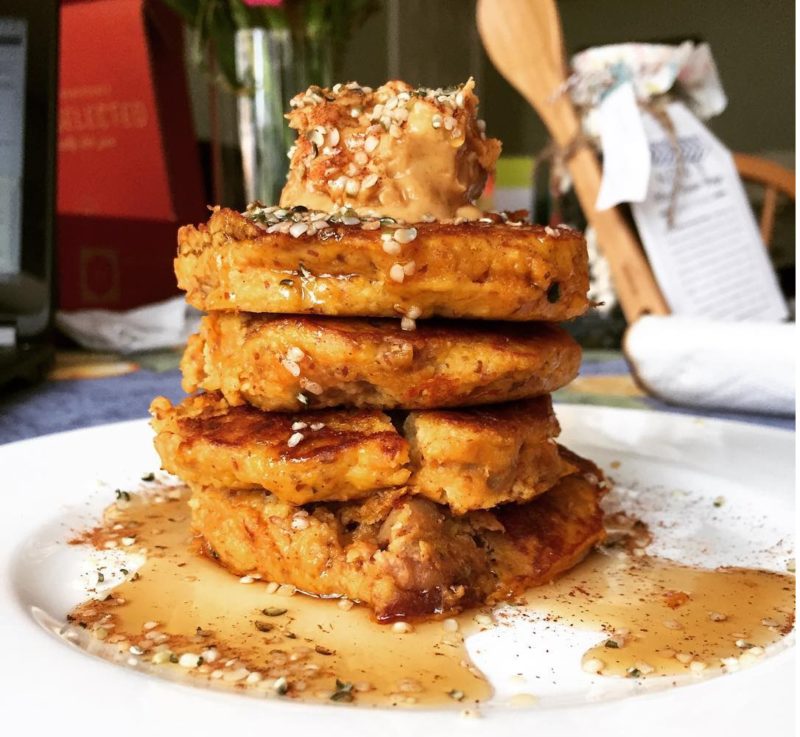 Author:
French Pressed Kitchen
⅓ cup pumpkin puree
1 egg
2 Tbsp. almond flour
½ Tbsp. coconut flour
1 scoop Vital Proteins Collagen
Dash of cinnamon
Dash of nutmeg
Handful of walnuts
Coconut oil
Maple syrup
Hemp seeds
Nut butter
...possibilities are endless
Beat egg and pumpkin in a small bowl.Add in the dry ingredients and any additions such as raisins or walnuts.
Heat a nonstick skillet over medium high heat. Lightly grease the skillet with a bit of coconut oil.
Add batter to pan - I used about 2 tablespoons. The thicker the pancakes, the longer they will take.
Cook until the surface of the pancake has some bubbles, is golden brown to your liking, and has enough structure to flip. Flip and cook the other side 2-3 more minutes (again, depending on thickness).
Stack them up and layer on the toppings!
Recipe by
French Pressed Kitchen
at https://frenchpressedkitchen.com/paleo-pumpkin-protein-pancakes/