Walnut Fig Yogurt with Thyme and Honey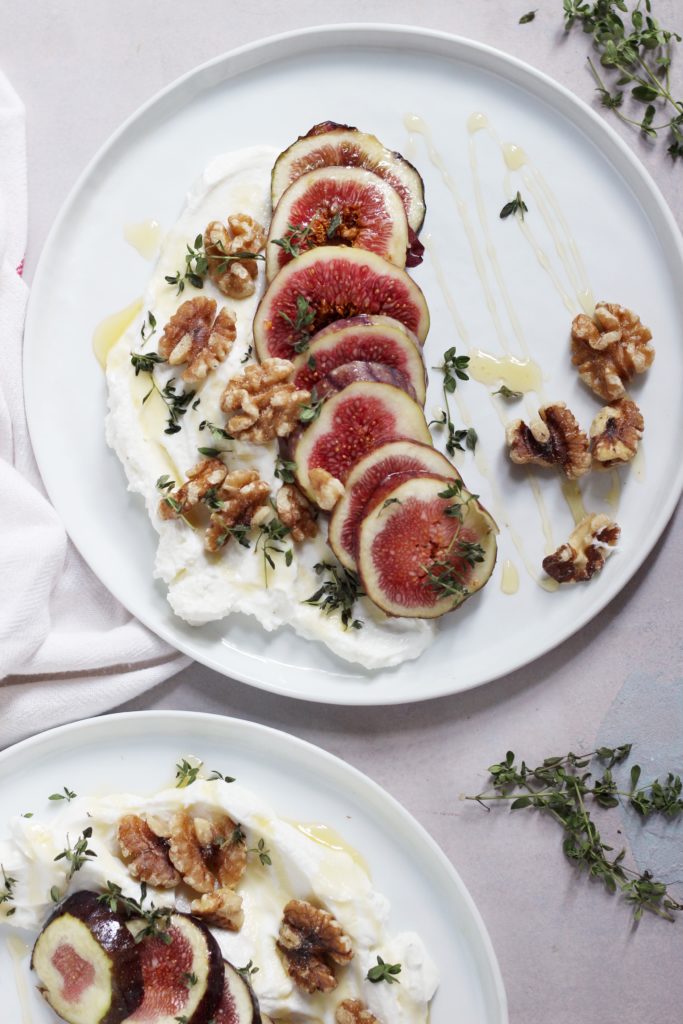 1 serving plain Skyr or Greek yogurt, or ricotta cheese
1-2 figs, sliced
1 Tablespoon honey
1 Tablespoon fresh thyme leaves
1-2 Tablespoons walnuts*
Spread the yogurt or ricotta on a plate or in a bowl. Spread with the sliced figs, then drizzle on the honey. Sprinkle the thyme leaves and walnuts on top.
Enjoy for breakfast, as a snack or a quick appetizer!
* You can toast your walnuts for a few minutes in the oven for a toastier or earthier flavor!
Recipe by
French Pressed Kitchen
at https://frenchpressedkitchen.com/walnut-fig-yogurt-with-thyme-and-honey/