Potato, Carrot and Turmeric Soup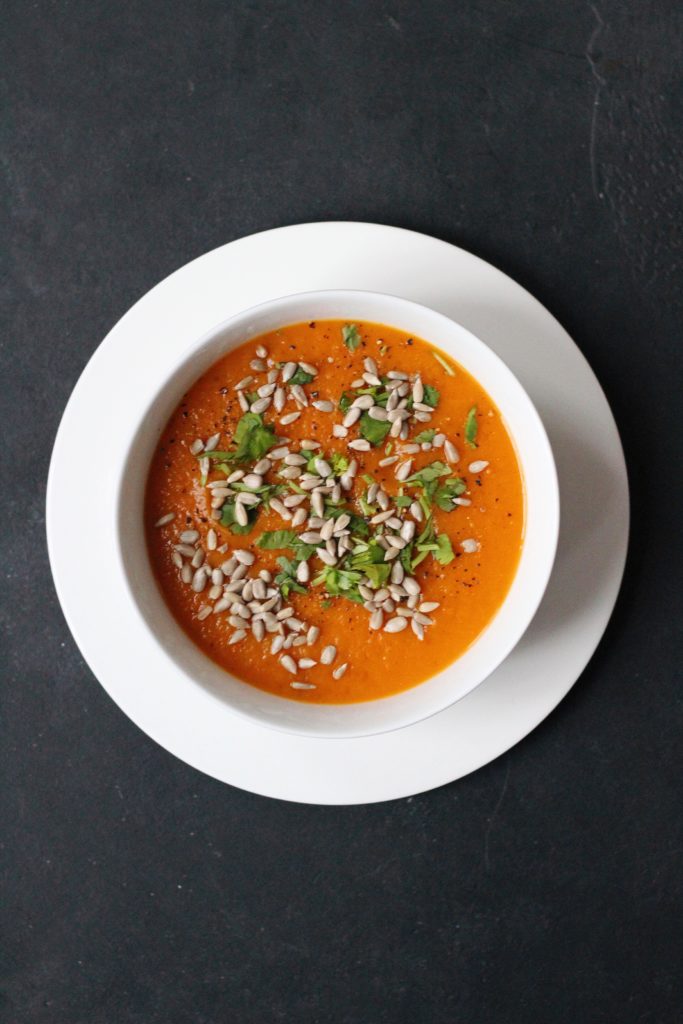 Author:
Andrea @ French Pressed Kitchen
3 potatoes
6 carrots (2 medium sized per potato)
1-2 quarts chicken or vegetable broth
2 inch root of turmeric, peeled
Salt, to taste
½ teaspoon black pepper
Sunflower seeds, cilantro, basil, sprouts
Chop the potatoes and carrots into small cubes (about 1 inch square). Add to a large stock pot and add the chicken or vegetable broth until the vegetables are just covered. Bring to a gentle boil and keep cooking until the potatoes and carrots are soft (can be easily pierced with a fork).
Let the mixture cool slightly, then carefully add the mixture to a blender (see note). Add in the turmeric root, salt, and black pepper. Now blend, blend, blend!
Taste the mixture, adding more salt if necessary. If it's too thick, add a little broth to thin it out.
You can also use an immersion blender and mix everything in the same pot if you have one. Just be careful not to scratch you pot!!
Recipe by
French Pressed Kitchen
at https://frenchpressedkitchen.com/potato-carrot-turmeric-soup/