Roasted Walnut and Maple Granola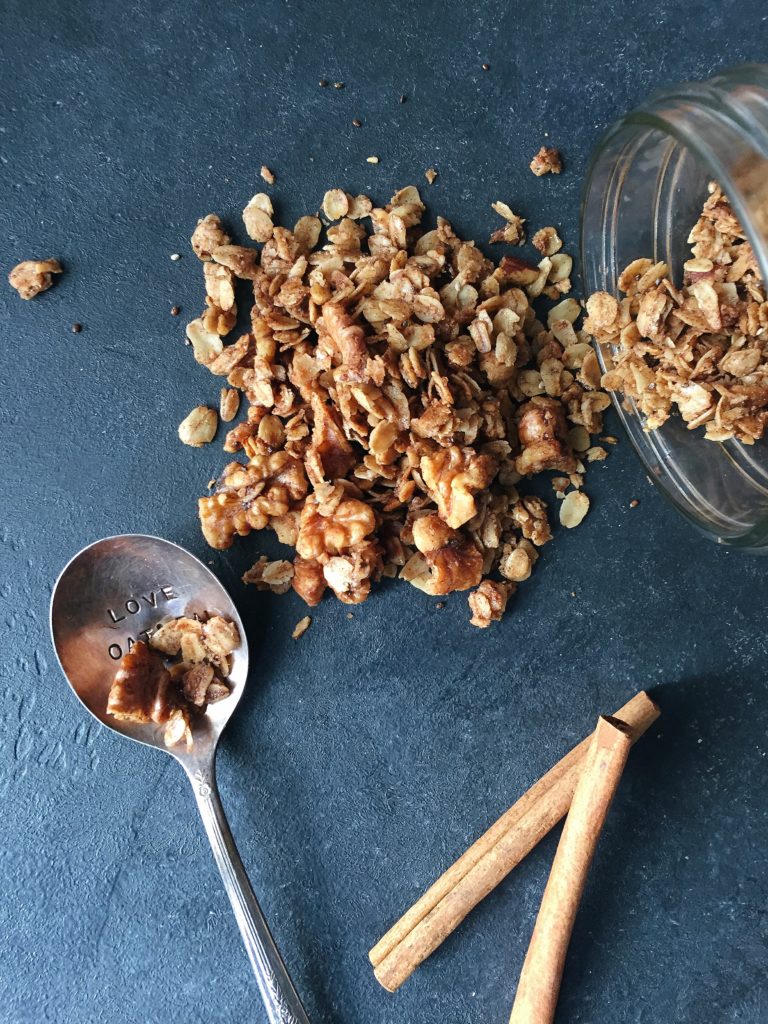 2 cups rolled oats
1 cup raw walnuts, chopped
¼ cup slivered almonds
1 Tablespoon flaxseed meal
1 teaspoon chia seeds
1 teaspoon ground cinnamon (more to taste)
Heavy pinch of salt
4 Tablespoons walnut oil (or coconut oil)
4 Tablespoons maple syrup
Heat oven to 350 degrees F. Line a baking sheet with parchment paper.
Mix all the dry ingredients together in a bowl. Then add the oil and maple syrup, making sure to coat everything evenly.
Bake for 20-25 minutes or until golden brown. Check at 20 minutes and leave in a few more minutes if not toasty looking at smelling. You can stir halfway through, or leave it untouched which will result in bigger chunks of granola.
Let cool, then dig in!! Best with a bowl of good milk =).
Recipe by
French Pressed Kitchen
at https://frenchpressedkitchen.com/roasted-walnut-and-maple-granola/